Best Kitchen Knives to Give As a Gift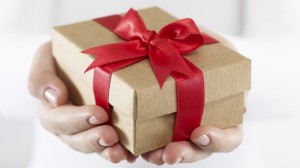 What do you get the Chef that has everything? Most Chefs have a passion for owning the best kitchen knives and it can be a kind of bragging right in the kitchen with fellow Chefs, so why not give them the best kitchen knives money can buy.
There are so many different styles of knives used in the kitchen but only a few that are typically used daily. Why not stand out from the crowd and cut, dice, and slice with a truly unique kitchen knife.
In this article I will go through some of the best value kitchen knives for all budgets as well as some weird and wacky custom kitchen knives that are sure to surprise and a must-have for any kitchen knife enthusiast.
Best Kitchen Knives Set
When it comes to giving a kitchen knife as a gift you can't go wrong with choosing a best knife set. This can be a great gift idea for a cook or chefs birthday, for a wedding or a Christmas present too.
We have already gone though and reviewed some of the best kitchen knife sets and you can find the detailed article under the buying guide section titled What is the Best Kitchen Knife Set?
We put 10 of the best knife sets through their paces and the one that stood out on top for us was the Victorinox Knife Block 8-Piece Set, the price is great, the quality is excellent – what else can we say?
If you read through this website you will see that we are huge fans of Victorinox kitchen knives and we have found over and over again that the Victorinox Chef's knife performs like a $100 knife for much less.
Best Kitchen Knives under $100
Can you really find a good quality kitchen knife for under $100? We say.. hell yeah!
For just under $100 you can get your hands on this premium kitchen knife from the Global knife range.
The Global 8-inch Chef's knife is a Japanese knife and is the must have knife that any aspiring chef or home cooks would love to get their hands on.
The Global chef's knife unique looks set it apart from the rest and with its razor sharp high-tech molybdenum/vanadium stainless steel blade you can bet that food prep just became a whole lot easier.
And the finger notch between blade and handle provides a bit of extra safety.
Looking for a kitchen knife under $100 look no further!
Best Kitchen Knives for the Money
When it comes to choosing the best kitchen knife for the money we again reach out and grab a Victorinox kitchen knife. If you haven't owned or used a Victorinox knife then you really don't know what you are missing.
Why do you think they are one of the best favored knives used by culinary students around the world and are the go-to knife for most professional chefs, that in itself speaks volumes when it comes to this knife.
It you don't own a Victorinox kitchen knife, now might just be the time to part with that cash in your pocket and take a leap of faith, trust us you won't be disappointed.
Best Kitchen Knives in the World
We have saved the best till last; these could actually be some of the best kitchen knives in the world, buy hey we'll let you be the judge on that.
Hampton Forge Tomodachi Titanium Cutlery Set looks strange and will definitely make you the most talked about chef in the kitchen as soon as you pull these out of your knife bag.
This unique knife set features non-stick titanium-plated blades and bright colors.
The set includes a 3-Inch santoku with blue handle, a 7-Inch santoku with green handle, and 5-Inch serrated utility knife with purple handle, 6-Inch all purpose knives with orange handle and a 3.5-Inch paring knife with a yellow handle.
titanium
kitchen knives comes with a blade guard a superior razor sharp knife edge; they are
dish washer safe
and have a 25 year guarantee.
Are you looking from something truly unique how about the Deglon Meeting Knife Set? When it comes to kitchen knives it doesn't come any more unique than this.
The knife set was designed by Mia Schmallenbach and actually won the first prize in the 5th European Cutlery Design Awards. It is now available for you to own and is produced by Deglon in France.
The Deglon meeting knife set is made of high quality stainless steel and appears to be created from a single block of steel.
Each knife nests within the set and removing any knife is pretty easy simply press down near the tip of the knife blade and lift knife away by the handle.
If you want to stand out from the crowd, impress your friends or you are looking for a gift for the chef who has everything the Deglon Meeting Knife Set could quite possibly be the best kitchen knife in the world?
What do you think? Drop a message below